NEW DELHI: Japan is making a push to develop flying cars, enlisting companies including Uber Technologies and Airbus in a government-led group to bring airborne vehicles to the country in the next decade, according to people familiar with the matter.
The group will initially comprise about 20 companies, including Boeing, NEC Corporation, a Toyota Motor-backed startup called Cartivator, ANA Holdings, Japan Airlines and Yamato Holdings. Delegates will gather August 29 for the first of their monthly meetings, the people said, asking not to be identified citing rules. The Ministry of Economy, Trade and Industry and the Transport Ministry plan to draft a road map this year, they said.
An Uber spokeswoman confirmed the company's participation in the group, but declined to comment further. Representatives for Airbus, Boeing and others declined to comment, as did those for the trade and transport ministries.
Flying cars that can zoom over congested roads are closer to reality than many people think. Startups around the world are pursuing small aircraft, which were until recently only in the realm of science fiction. With Japanese companies already trailing their global peers in electric vehicles and self-driving cars, the government is showing urgency on the aircraft technology, stepping in to facilitate legislation and infrastructure to help gain leadership.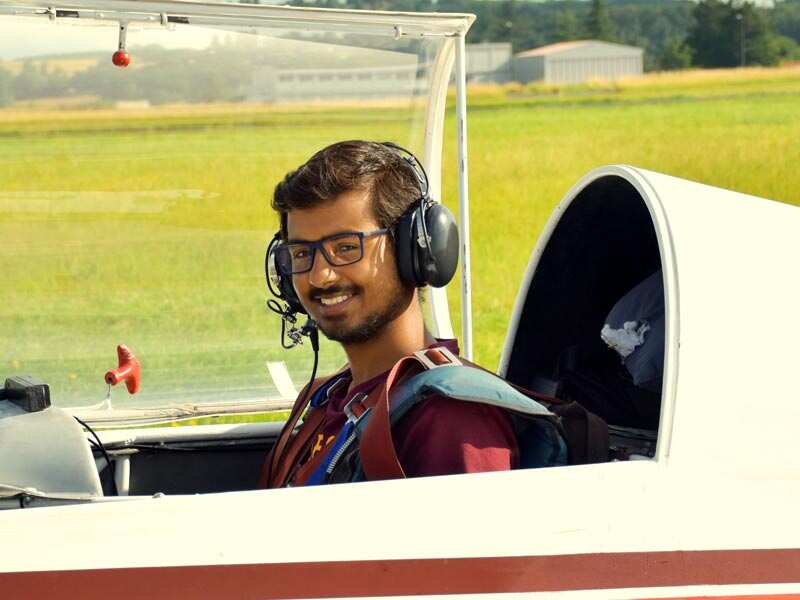 Many have already had a head start in the race. Uber, which will invest 20 million euros ($23 million) over the next five years to develop flying car services in a new facility in Paris, has set a goal of starting commercial operations of its air-tax business by 2023. Kitty Hawk, the Mountain View, California-based startup founded and backed by Google's Larry Page, in June offered a glimpse of an aircraft prototype: a single-person recreational vehicle.
Other global companies envisioning this new form of transportation include Volkswagen, Daimler and Chinese carmaker Geely Automobile Holdings. Japanese carmakers have not yet announced their plans to develop flying cars.
Japan's Economy Minister Hiroshige Seko told reporters this month that flying cars could ease urban traffic snarls, help transportation in remote islands or mountainous areas at times of disasters, and can be used in the tourism industry.
Japan pushes for flying cars, Uber and Airbus in the list
The technology, just like aviation, would need to win approvals from several regulators that can take many years. That would also happen only when safety standards are set by agencies, without which commuters won't embrace the flying craft.
Japan wants to take a lead in writing the rules for this nascent industry, as policy makers think the current aviation regulations are mostly set by Europe and the US, one of the people said.
_____________________________________________________
The term "flying car" is often misused to describe passenger drones, which are simply aircraft at their core, but the term is appropriate for Terrafugia, which makes vehicles that can both drive on roads and fly in the sky.
Now Geely, the Chinese automotive company behind Volvo, announced that it acquired the company in order to bring their technology to market.
Terrafugia was founded by 5 MIT graduates and they have been working on their flying car technology for a decade during which time they've built several prototypes.
They first started with internal-combustion engine vehicles, but they also unveiled an electric version last year: the TF-X.
"Terrafugia's vision for the future is the TF-X™: a mass-market flying car with the potential to revolutionize the way we all get around. An all-electric vehicle with vertical takeoff and landing (VTOL) capabilities and computer-controlled flight, the TF-X™ is the flying car of the future"
The plug-in hybrid vehicle has a range of 500 miles (800 km) according to the company.
Geely wants to leverage its own knowledge and technology through its other subsidiaries, which are also going electric, like Volvo and Lynk & Co, in order to bring Terrafugia's flying cars to market.
Zhejiang Geely Holding Group Founder and Chairman Li Shufu commented on the acquisition:
"The team at Terrafugia have been at the forefront of believing in and realizing the vision for a flying car and creating the ultimate mobility solution. This is a tremendously exciting sector and we believe that Terrafugia is ideally positioned to change mobility as we currently understand it and herald the development of a new industry in doing so. Our investment in the company reflects our shared belief in their vision and we are committed to extending our full support to Terrafugia, leveraging the synergies provided by our international operations and track record of innovation, to make the flying car a reality."
They didn't disclose the terms of the acquisition, but they say that in anticipation from Geely's support, they are already tripling their engineering staff and plan to bring their first vehicle to market in 2019 – followed by their first VTOL aircraft, like the TF-X, in 2023.
Electrek's Take
Obviously, there are a lot of problems with flying cars or any of those new types of "passenger drone" personal aircraft being unveiled lately.
It's a nightmare from purely a regulatory standpoint. What kind of course or license do you need to have to operate those vehicles? Where can you operate and land them? And then even if you have the right to operate them, is it safe to significantly increase the number of flying objects over our heads?
Nonetheless, those technologies have just so much potential to reduce traffic and traveling time that it's still worth exploring and it's certainly interesting to see a large and serious company like Geely getting behind a startup like that.
After this announcement and Daimler investing $30 million in an all-electric vertical take-off and landing aircraft earlier this year, I'm starting to think that we are going to start to see things move faster in this space soon.
Are we finally going to see the long-promised flying car future? Let us know what you think in the comment section below.