Use of mechanical device to pull kelp plants from beds would destroy local ecosystem, say campaigners
A proposal to mechanically dredge kelp forests off the coast of Scotland has led to an outcry from conservationists, who say it would destroy local ecosystems.
Ayr-based company Marine Biopolymers has approached Marine Scotland to apply for a licence to use a comb-like device that pulls entire kelp plants from the bed. In order to inform the environmental appraisal required by Marine Scotland, Marine Biopolymers has published a report describing the potential environmental impacts to be researched further for a full assessment.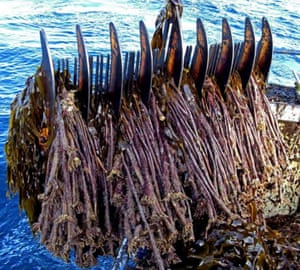 Public comment on this report is open until Friday 24 August, and various stakeholders have expressed concern over the proposals. "Kelp habitats are vital ecosystems that absorb the power of waves along stormy coasts, lock up millions of tonnes of carbon every year and provide shelter for hundreds of species," said Calum Duncan of the Marine Conservation Society.
"This scoping report is only the first stage of an extensive consultation process," said a statement issued by Marine Biopolymers. "The next stage is the full environmental survey, which will be carried out by internationally renowned scientists."
The report describes plans to harvest up to 34,000 tonnes of kelp per year, an estimated 0.15% of the kelp in Scotland. Proposed sustainability measures include plans to avoid harvesting young kelp, and to leave harvested beds to recover for five years before returning.
However, these proposals may not be truly sustainable, according to Dan Smale, an ecologist at the Marine Biological Association. "I'm not opposed to wild kelp harvesting if it's managed appropriately, and it's been shown from both Norway and France that to an extent it can be done sustainably," he said. "My problem here is that we don't have enough baseline ecological information or understanding of how our systems work [in Scotland]." The recovery rate of five years may be insufficient not only for the kelp itself to recover, but also for associated animal communities to return, he explained.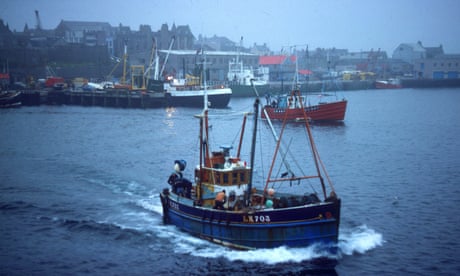 Ailsa McLellan, who harvests kelp by hand, is concerned about the precedent set by granting a licence to Marine Biopolymers, given the lack of legislation protecting wild seaweed from unsustainable harvesting: "Even if they're the most careful company in the world, there's no pressure on anyone else to do it that way." There is also a conflict with the strict rules applied to hand harvesters, she added: "I have to record every single invertebrate bycatch. It can't be one rule for us tiny operators and they're allowed to go at it with a dredge."
The Marine Conservation Society supports the exploration of more sustainable alternatives to dredging. "Mechanically stripping swaths of pristine kelp forest clean from the reef at the scale proposed simply cannot be considered sustainable," said Duncan. "We would urge a complete rethink and lower impact alternatives, such as managed hand-gathering and seaweed culture, to be explored instead."
Kelp forests grow predominantly on the Pacific Coast, from Alaska and Canada to the waters of Baja California. Tiered like a terrestrial rainforest with a canopy and several layers below, the kelp forests of the eastern Pacific coast are dominated by two canopy-forming, brown macroalgae species, giant kelp (Macrocystis pyrifera) and bull kelp (Nereocystis leutkeana).
A host of invertebrates, fish, marine mammals, and birds exist in kelp forest environs. From the holdfasts to the surface mats of kelp fronds, the array of habitats on the kelp itself may support thousands of invertebrate individuals, including polychaetes, amphipods, decapods, and ophiuroids.
California sea lions, harbor seals, sea otters, and whales may feed in the kelp or escape storms or predators in the shelter of kelp. On rare occasions gray whales have been spotted seeking refuge in kelp forests from predatory killer whales. All larger marine life, including birds and mammals, may retreat to kelp during storms or high-energy regimes because the kelp helps to weaken currents and waves.