Prime Minister Narendra Modi inaugurated the Pakyong Airport in Sikkim on September 24, nine years after the foundation stone was laid.
The airport is the hilly state's first and only airport.
PM Modi had spoken about the inauguration of the airport on September 23 during the launch of Centre's Ayushman Bharat-National Health Protection Mission from Ranchi, Jharkhand. The prime minister had said that that it will improve connectivity and benefit the people of Sikkim
Currently, the nearest airport for the people of Sikkim is 124 kilometre (km) away in Bagdogra, West Bengal.
Here's all you want to know about it:
> The foundation stone for the greenfield airport was laid in Pakyong in 2009, which is around 33 km from Gangtok — the state capital. The airport is located around 60 km from the Indo-China border.
It is constructed by the Airports Authority of India (AAI). The project cost Rs 553 crore.
> The airport is seen as an engineering marvel for its soil reinforcement and slope stabilisation techniques, keeping in view the altitude it was built at.
> Integrated structures of the airport comprise of an ATC tower-cum-fire station, a terminal building for passengers, high-intensity runway lights, parking for over 50 vehicles.
> The reinforcement wall of the project is 80-metre-high — one of the tallest in the world.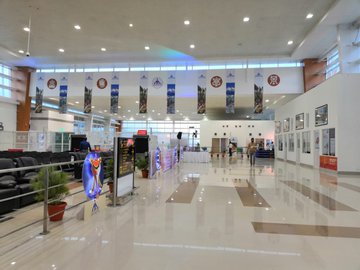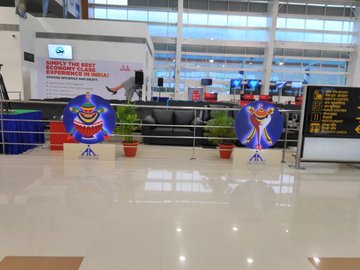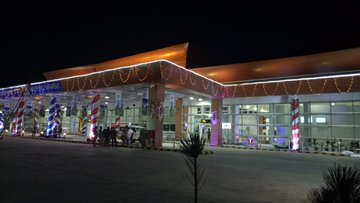 Sikkim's first-ever Airport at #Pakyong decked up for inauguration by Hon'ble PM @narendramodi, a short while from now. #PakyongAirport
> The runway is 1.75 km long and is 30 metres wide. It has a 116-metre taxiway connecting the runway to an apron measuring 106 metre by 76 metre. The apron can accommodate two ATR-72 aircraft.
> The airport has 3,000 square metre terminal building and has a capacity to handle 50 in-bound and out-bound passengers.
> Although the airport will be inaugurated on September 24, the commercial operations are expected to begin on October 4.
> There is also plan to construct another 75-metre stretch adjacent to the main runway in the coming days, which would allow the Indian Air Force (IAF) to land various types of aircraft on the airport's runway.(With inputs from PTI)