Himangshu Kalita
Herds of wild elephants in Assam's Numaligarh will now stroll freely in the Deopahar Reserve Forest, just like they have done for hundreds of years before it was taken away from them by humans, who constructed a wall around the forest.
Now the Assam government has issued an order notifying Deopahar in Golaghat district as a Reserve Forest. Though the Assam government had issued the notice on January 19 it became public only recently.
The government's notification came on January 19, a day after the Supreme Court rejected the review petition of Numaligarh Refinery Limited (NRL) against a previous decision which upheld a National Green Tribunal (NGT) order to demolish a boundary wall and proposed township in the area, which falls in the middle of an elephant corridor. Local people allege, despite this setback, NRL is hatching to dump garbage in Doigrung, the most beautiful village of the area building a garbage project.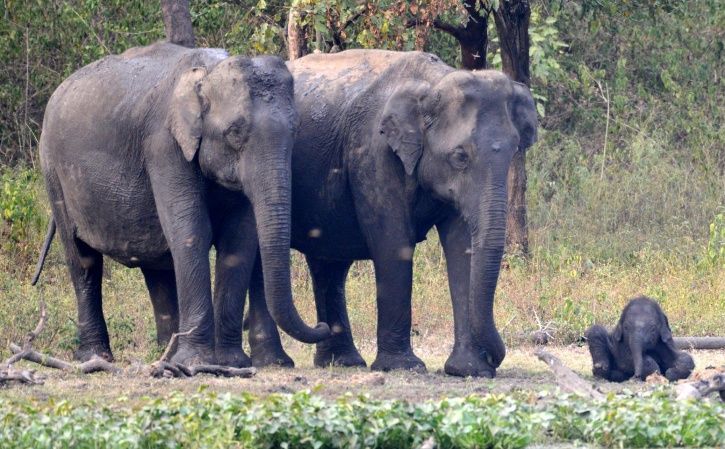 State-run NRL has been engaged in a long-standing legal battle over its construction of a border wall for its township, which was blocking the elephant corridor. While the oil company argued that the wall was necessary to keep the residents safe from wild elephants. But environmentalist claimed that the concrete fencing is dangerous and that elephants are getting killed while trying to bring the wall down by pouncing on it with their heads. Environmentalist Mubina Akhtar and  Chandan Kumar Duarah (Asomiya Pratidin) protested anti-conservation activities and urged both Central and Assam governments to protect the forest area. It is to be remembered that the foundation stone of NRL was laid on july 3 by then Prime Minister Sri P V Narasimha Rao and Conservation Activist, student of D R College, Chandan Kumar Duarah submitted a memorandum to the PM demanding not to touch the Deopahar forest area. Environmental Clearance for Refinery Project Obtained in May 31, 1991.  Before that clearance, Mr. Achinta Nayan Bezbaruah and Chandan Kumar Duarh, pointed out the archeological and environmental importance of Deopahar to the experts who prepared Environmental Impact Study and finally the project keeped off  Deopahar.
According to the report, though the Assam government had issued the notice on January 19 it became public only recently. The notification said in the exercise of powers conferred by Section 17 of the Assam Forest Regulation 1891, the Governor is pleased to declare Deopahar as a reserve forest.
In 2016, the National Green tribunal had ordered demolition of the boundary wall constructed by the NRL authority that came up in the area in 2011 as it is part of Deopahar and also falls in the "no development zone" issued by the Union ministry of environment and forest in 1996. The order of 2016 also said that NRL's proposed township also falls in Deopahar.
The NGT had given one month's time to the NRL for demolition of the boundary wall and ordered that the proposed township should not come up in the present location.
In 2018, dismissing NRL's review application of 2016 order, the NGT had said, "In view of categorical findings already recorded by the tribunal that the area where the wall came up and the area where the proposed township is to come up is part of the Deopahar Reserve Forest, rehearing on merits is not permissible."