Lakhimpur: Lakhimpur district administration on Wednesday carried out a massive eviction drive in Sauldhowa-Thekeraguri area. Around 120 families have been affected by the eviction drive that cleared a few bighas of government land. The BJP led state government came into power with electoral promise to protect people land and home.
The families had lived in the area for years after being displaced by flood and erosion in Lakhimpur, Dhemaji and Majuli. Earlier, the administration had sent notice to the families to evict the government land that belonged to Soil Conservation Department.
"We have been living in the area for years now. Though the government has declared us landless, it has not yet allotted us any houses to live in," said a local after administration bulldozed her house. "I don't know where we will go now," added another local.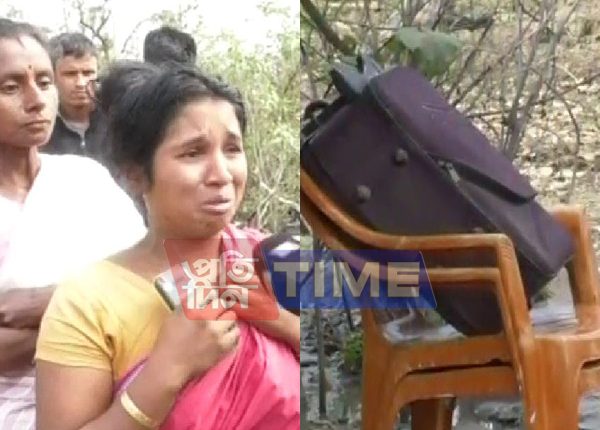 On the otherhand on last December BJP  illegally took over a prime land belonging to the State Water resource Department to construct its state headquarter at Basistha Chariali, Guwahati.
According to the employees of the State Water resource Department, the land was acquired from farmers in 1967 by paying money by the state water resource department ad the river research office was functioning from a sprawling 80 bigha campus.
The BJP arm twisted the revenue officials following an order from the Kamrup (M) Deputy Commissioner who cited precedent of the AGP, who got prime government land to build their own party office, to justify his own order for the allotment.